Vax Rapide Deluxe Carpet Cleaner
V-026
Troubleshooting
About This Machine
Specifications
Clean Capacity
3.50 litres
Dirty Capacity
2.00 litres
Suitable for hard floors
No
Cleaning Reach
17.50 metres
Guarantee
2 year guarantee
Part number
1-1-125140-00
The V-026 Rapide Deluxe carpet cleaner washes carpets and upholstery, and also sucks up spills. It is lightweight and manoeuvrable, so it's easy to fill, empty and store. Designed to be as simple to use as a regular dry vacuum cleaner, Rapide Deluxe cleans deep into carpet fibres, lifting and refreshing carpet pile. The handle lies flat to the floor, so you can clean under and around furniture.An on-board wash tool and flexible hose make cleaning your stairs, upholstery and car seats a breeze.
Spares
Maintenance
How do I clean the dirty water tank and filter?
Cleaning the dirty water tank and filter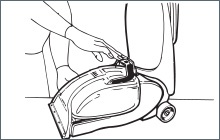 Pull the dirty water tank handle forward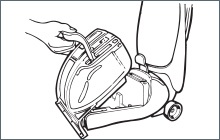 Lift to remove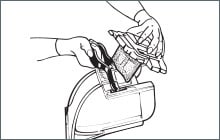 Lift to remove the dirty water tank lid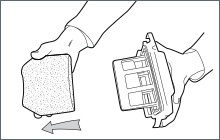 Pull to remove the filter from the lid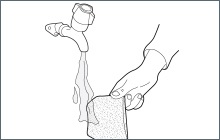 Rinse the filter under the tap to remove any dirt or debris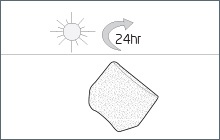 Allow 24 hours to air dry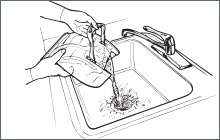 Rinse the tank through with warm water and tip out
How do I access the brushbar?
Accessing the belt and brushbar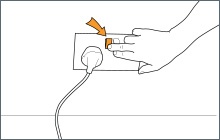 Switch the machine off and unplug from the wall socket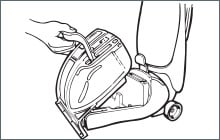 Remove the tanks and lie the machine back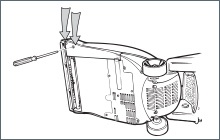 Remove the 2 screws underneath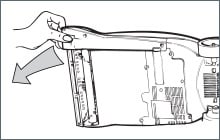 Lift the belt cover off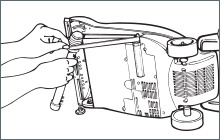 If damaged, remove the belt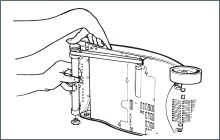 Replace with new belt