Vax Hard Floor Master Steam Cleaner
S2
Troubleshooting
About This Machine
Specifications
Water tank capacity
0.5 litres
Solution tank capacity
N/A
Guarantee
2 year guarantee
Other tools included
Carpet glider, microfibre cloths x2, measuring cup, funnel
Part number
1-1-130608-00
If you love sparkling clean, hygienic floors but hate mopping and scrubbing, the Vax Hard Floor Master steam cleaner is just what you need. This powerful steamer is perfect for cleaning a variety of sealed hard floor surfaces including tiles, lino, sealed laminate and sealed wood flooring. It's great for refreshing carpets and rugs too so your whole home will be left clean and looking revitalised.
Powerful jets of steam work to effectively break down stubborn grime on a range of surfaces, without the need for detergents. Detergent free cleaning is very environmentally friendly and economical, as all you need is clean tap water for the Hard Floor Master to work its magic.
It also comes with a carpet glider, 2 microfibre cloths, a measuring cup and a funnel, to make every cleaning task effortless. To buy spares, simply go to the Vax official website. A 2 year guarantee is also included for complete peace of mind.
Spares
Maintenance
How do I clear a blockage?
Clearing a blockage
Turn off and allow time to thoroughly cool down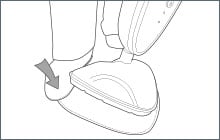 Remove the pad (microfibre or coral)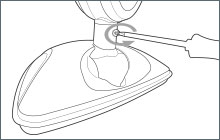 Remove the floorhead by undoing the screw on the neck of the machine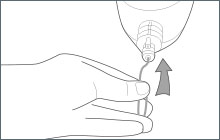 Remove any blockage from the neck by using a small thin object (such as a paperclip)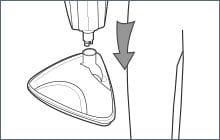 Run water through the floorhead to check for any blockages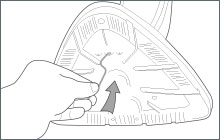 Remove any blockages by inserting the small thin object into the hole underneath the floorhead
When do I replace the filter?
Checking the filter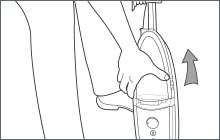 Remove the clean water tank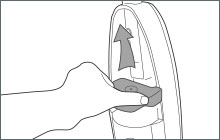 Remove the hard water filter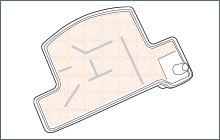 The filter should be a beige/cream colour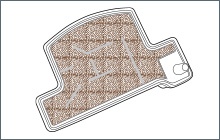 An old filter will be discoloured and darkened, this will need to be replaced, go to 'Spares' tab above