Vax Hard Floor Ultimate Steam Cleaner
S3S-U
How do I clear a blockage?
Clearing a blockage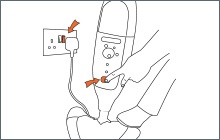 Turn off and allow time to thoroughly cool down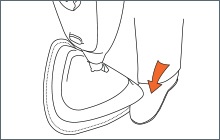 Remove the pad (microfibre or coral)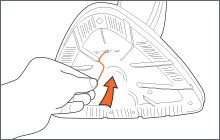 Remove any blockages by inserting a small thin object (such as a paperclip) into the hole underneath the floorhead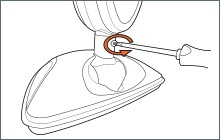 Remove the floorhead by undoing the screw on the neck of the machine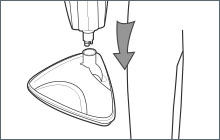 Remove the floorhead and run water through it to clear any blockages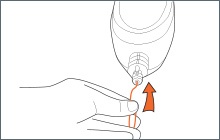 Remove any blockage from the neck by using the small thin object
When do I replace the filter?
Checking the filter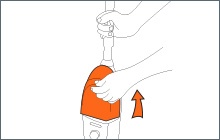 Remove the clean water tank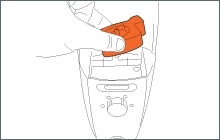 Remove the hard water filter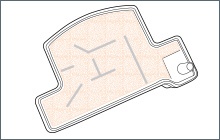 The filter should be a beige/cream colour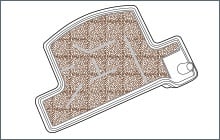 An old filter will be discoloured and darkened, this will need to be replaced
Specifications
Water tank capacity
0.75L
Solution tank capacity
0.25L
Steaming Time
Up to 40 minutes
Guarantee
2 year guarantee
Other tools included
Carpet glider, 1 x Velcro microfibre pad, 1 x coral pad, 1 x Pro clean pad, 1 x 250ml Vax solution
Part number
1-1-132964-00
The Vax Hard Floor Ultimate Steam Cleaner combines the cleaning power of steam with our specially formulated Vax steam detergent, which aids the removal of grease as well as leaving a pleasant fragrance whilst cleaning. It's perfect for cleaning sealed hard floors including tiles, laminate, vinyl and sealed hard wood floors, and its also perfect for refreshing tired carpets. It effectively breaks down dirt and stubborn grime, with a compact scrub brush to target those tough embedded stains.
With a heat-up time of just 15 seconds, you can begin cleaning straight away, and a cleaning time of up to 40 minutes means you can clean for longer without having to stop to fill up.
Also included with the Vax Hard Floor Ultimate is a Microfibre Cleaning Pad, Coral Cleaning Pad, Pro Clean Pad and a 250ml bottle of Vax Steam Detergent. A 2 year guarantee is also included for complete peace of mind.